our facility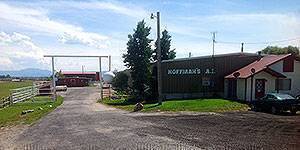 Based in Logan, Utah, Hoffman A.I. Breeders, Inc. has been serving the cattle industry as a custom semen collection center since 1976.

During this time we have worked directly with many great people and top cattle breeders. We have collected semen from many high quality bulls which have gone on to be great herd sires. In an effort to better serve our clients and more cattlemen around the country we have designed this Web Site and we hope it will be beneficial to you. Hoffman A. I . Breeders is still the place for expert bull collection and high quality semen, and now you have the opportunity to select from the best bulls we have been privileged to see and collect.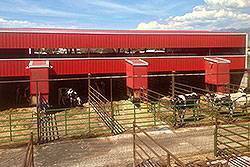 Many of these bulls have been well proven both in commercial and purebred programs but have not received the recognition nor promotion that they may have deserved. The beef industry is constantly changing. In order to be profitable, a producer must make decisions that optimize the resources he has to work with. Artificial Insemination is the quickest, most efficient way to genetically improve your cow herd and sire selection is a key part of any successful A.I. program. Hoffman A.I.
Breeders is committed to providing the best possible product and professional service. This means high quality semen processing, safe & humane bull care, and prompt semen delivery to you or your customers.